Survivor Activities
Friday, April 24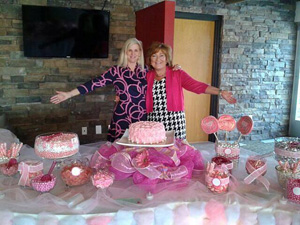 Survivor Soiree
6:00pm-8:00pm
Location: Center in the Square

The Komen Virginia Blue Ridge Survivor Committee invites all breast cancer survivors to this Survivor Reception. Light refreshments will be provided. Survivors registered the race are invited to attend at no charge. Survivors not registered for the race will be asked to pay a nominal fee.
More information to come.
Saturday, April 25 Race Day
Survivor Tent
7:00am – 11:00am
River's Edge/reserve Avenue
The Survivor Tent is open to Survivors only and will have breakfast courtesy of Holiday Inn Valley View. Come rest your feet and grab a bite to eat!
Survivor Parade and Picture
10:45am
Main Stage, River's Edge/Reserve Avenue